Riis Stage of Light and Dark by Bjarne Riis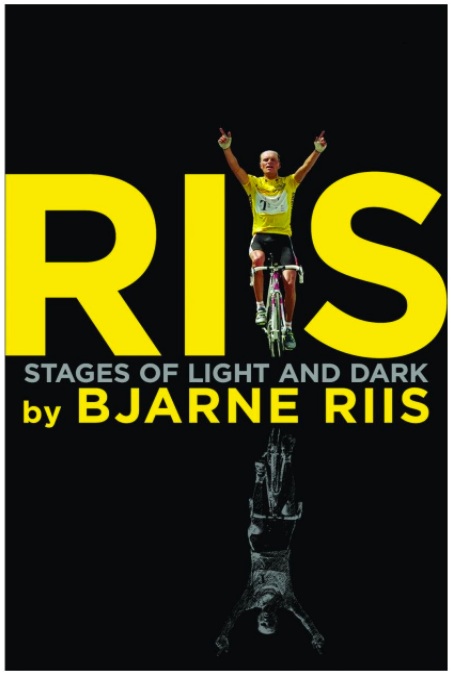 The rider Bjarne Riis was a rider who featured in my early interest in road cycling and the Tour de France. He wasn't a rider that I ever learned much about at the time, he was infamous for his private nature and like many riders from his era questioned about how clean a rider he was.

Riis is perhaps famed as much for his win of the 1996 Tour de France as his eventual and more recent admission to EPO usage during his career. The book which is ghost written by journalist Lars Steen Pedersen, is a look back over those years in an attempt to reveal his dark secrets and bring light to on his questionable past.
(Read More)
My Time by Bradley Wiggins
Bradley Wiggins latest book concentrates on his successful 2012 season. The book is co written with Guardian sports writer William Fotheringham, and takes you through a brief background of his past but mainly concentrates on his successful races at the Tour of Romandie, Paris-Nice, the Tour de France and Olympics.
Bradley Wiggins is now by far the most famous and successful British cyclist of our time moving out of Mark Cavendish's shadow and become a icon in his right. This book is real thoughts to pages stuff. He lays down exactly what he thinks giving you very detailed accounts of his emotions, his relationships with staff and team members.
(Read More)
Racing Through The Dark by David Millar
I'll start this review of this book I recently read with a bit of honesty. I have never been a fan of David Millar. I could go further and say I've never liked him. Normally, I am very supportive of our British riders, viewing them as the under dogs in a competitive domain that we never until recently dominated. Yet Millar was someone I just couldn't warm to, at least not in seen interviews or stories I'd heard about him. He came across as arrogant, a pre Madonna, a young man with fame going to his head, and off the rails. His exile from the sport for taking EPO came of no surprise to me and I was pleased that he was removed from the sport and I didn't welcome his return with open arms. I know I wasn't alone.
(Read More)